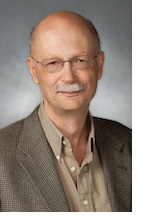 Greetings from David Lake, Acting Dean
In this issue of the Social Sciences e-Connection you will read about Whitney Friedman, a UC San Diego alumna and current graduate student, who travels to a far corner of the world to put her research into practice. It takes a motivated and committed researcher to travel to Shark Bay, Australia, for a year-long study on bottlenose dolphins. Her research will benefit the ecology of a World Heritage site, as well as enrich our knowledge about the social behaviors of aquatic mammals. Her dogged pursuit of knowledge is exemplary of numerous other Triton alumni who are highly dedicated to their respective professions. UC San Diego is not an "all things to all students" university. But in our focus areas, our work is exceptional and attracts young people of a similar caliber and makeup as Whitney.

Click to Continue


Social Sciences News
How much do we know about charter schools? Not all that much according to research from Julian Betts of Economics and UC President Emeritus Richard Atkinson.

"America's Finest City" is less than fine say Steve Erie of Urban Studies/Political Science and doctoral student Vladimir Kogan during a recent talk on their book "Paradise Plundered: Fiscal Crisis and Governance Failures in San Diego," which they co-authored with alumnus Scott MacKenzie.

Carol Padden of Communication and Dena Plemmon of Anthropology were named fellows of the American Association for the Advancement of Science, the nation's largest scientific organization.

Are men funnier than women? Only just barely and mostly to other men says a study by alumna and post-doc Laura Mickes and Professor Nicholas Christenfeld of Psychology.

The efforts of political scientist and co-director of the Center on Global Justice Gerry Mackie were covered in a New York Times article on the mass abandonment of female genital cutting in Senegal.

Recent Social Sciences graduate Amber Rackliffe co-founds GiveYourGap.org, an online resource to help young people explore opportunities for social good across the globe.


Upcoming Events
Communication Professionals Network Luncheon, February 28, 2012 — Join the UCSD Alumni Communication Professionals Network for a networking luncheon featuring Jessica Yingling, Ph.D. '06, principal at Little Dog Communications, who will present on the topic, "Science (of) Communication: How Does Your Audience Think?" All alumni and guests welcome. Sheraton La Jolla. Time: 11:30am-1pm. Learn more and register.

Urban Studies and Planning Expo, March 15, 2012 — Join us for the annual Urban Studies and Planning Expo. Details coming soon.

The Dynamics of Personal Influence, April 25, 2012 — How do social networks drive and shape all aspects of our lives? James Fowler, professor of Political Science and Medical Genetics, will discuss how many kinds of conditions and behaviors—including obesity, smoking, altruism, voting and happiness—can flow through our social networks. Alumni and guests welcome. UC San Diego Rady School of Management. Time: 6 p.m. reception/7 p.m. program. Cost: $10, free for Chancellor's Associates Young Alumni and Alumni Benefactors. Learn more and register by April 18.

Education Studies Celebration, May 10, 2012 — Mark your calendars for the upcoming celebration of Social Sciences' newest department. Details coming soon.

Social Sciences Supper Club, May 16, 2012 — Learn more about cognitive science and studying cognition in the wild at the next Social Sciences Supper Club featuring Edwin Hutchins, professor of Cognitive Science. UC San Diego Faculty Club, Atkinson Pavilion. Time: 5:30 pm. Cost: $65/person or $40/UC San Diego alumni; includes wine reception, dinner and parking at the Faculty Club. For more information, contact Marcie Marsh at 858-246-0372 or mmarsh@ucsd.edu.

Annual Alumni Weekend, May 31 – June 3, 2012 — Save the date for the 4th Annual Alumni Weekend! A variety of activities and events are planned, allowing you to connect with old friends and make new ones. Learn more.


Recent Gifts
Rising to the Anderson Challenge
For nearly 50 years, Norman Anderson has been a beloved figure within the Department of Psychology, lauded as much for his impact on the field as his devotion to helping students. Now, Professor Emeritus Anderson is giving back to students yet again through the Anderson Challenge, a dollar for dollar matching gift challenge to help fund much needed graduate fellowships. If you are one of our psychology alumni, you can help. Read More.

To learn more about how you can support the Social Sciences, please contact Doug Kurtz at (858) 822-0805 or dpkurtz@ucsd.edu.


Alumni Updates
Thuy Vo Dang
, M.A. '03, Ph.D. '08 (Ethnic Studies) is leading an effort to collect oral histories of Vietnamese Americans in Southern California at UC Irvine's School of Humanities. The project will capture the diverse life narratives of the region's first-generation refugees and immigrants. As part of the effort, Vo Dang will teach a course on the Vietnamese American experience and will train students on how to conduct oral history interviews.
Emelyn A. dela Peña
, Revelle '95, Ed.D. '09 (Ethnic Studies and Education Studies) is the assistant dean of student life at Harvard University, primarily responsible for gender and sexuality initiatives of the campus. She was previously the director of UC San Diego's Women's Center. She advises students and alumni to find ways you can be true to yourself and your values in a variety of careers.
Jasper Kim
, Marshall '94 (Economics and Third World Studies) is a professor of International Studies in Seoul, Korea at the world's largest women's university. Kim is also a columnist, author, lawyer, media commentator and former investment banker. Prior to joining academia, he was a lawyer for Lehman Brothers and an investment banker for Barclays Capital.
Paulina Montañez-Montes
, Roosevelt '11 (Political Science) recently accepted a position at the Democratic Congressional Campaign Committee in Washington, DC, as the assistant to the chief operating officer. While at UC San Diego, Montañez-Montes was a participant in the
UCDC
program and served as a discovery ambassador interviewing alumni for UCSD Alumni.
Scott Webb
, Muir '95 (Political Science) has worked in the international humanitarian relief field since his graduation from UC San Diego. After leaving campus, he joined the Peace Corps and served in Niger, West Africa for three years after which he attended graduate school at San Francisco State University and the Monterey Institute of International Studies. He is currently a program officer for the Food Security unit at International Relief and Development, an international non-governmental organization that assists the most vulnerable people all over the world.

To subscribe, click here.
To unsubscribe, click here.
News to share or thoughts about this newsletter, click here. UC San Diego Division of Social Sciences reserves the right to publish in whole or in part any submissions received by us.