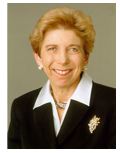 Ellen R. Gritz, Ph.D. '71
(Psychology), is improving cancer prevention and treatment for thousands of Americans. Her current work evaluates the use of cell phone technology in smoking cessation for high risk groups. She also heads an evaluation of behavioral sun protection, which includes skin cancer prevention interventions in families of melanoma survivors with children under age 12.
Gritz has conducted cancer-related research covering issues such as genetic testing, counseling for hereditary cancers, and cancer survivorship. She serves on numerous advisory boards including the National Cancer Institute, several comprehensive cancer centers, and is a member of the American Association for Cancer Research Task Force on Tobacco and Cancer. Gritz is professor and chair of the Department of Behavioral Science and Olla S. Stribling Distinguished Chair for Cancer Research at The University of Texas MD Anderson Cancer Center.
Lan Quach '99
(Political Science) started the Pasadena law firm of Proudfoot & Quach LLP in 2007 along with her mentor, Don A. Proudfoot, Jr. She is currently the president of the San Gabriel Valley Bar Association. It was an internship during her time at UC San Diego that sparked her interest in law school and subsequently she attended UCLA School of Law. Quach has been named a Southern California Rising Star for the last seven years in
LA Magazine
and was featured in the article, "
Rescued by an Ark
," in the Southern California Rising Stars 2010 issue of
Super Lawyers
magazine.
Erik Schmidt '85
(Anthropology), is a senior research analyst with Sustainable Conservation, a nonprofit focused on finding environmental solutions in partnership with business, agriculture and government. Schmidt's experience is in federal and state regulatory processes, primarily applied to stream habitat and endangered species conservation and water quality improvements. While a student at UC San Diego, Schmidt competed as a triathlete, most notably in the Ironman Triathlon in Hawaii, where he took 30th place overall. After graduation, Schmidt went on to compete at the national and international level in cycling. He rode for the U.S. National Team at the Tour of Guatemala and Tour of Morocco, and finished highly at the 1988 Olympic Trials.
Julietta (Julie) Hua, M.A. '02, Ph.D. '06,
(Ethnic Studies) recently published a book,
Trafficking Women's Human Rights
. In the book, Hua maps the ways in which government, media and scholarship have described sex trafficking for U.S. consumption. She is currently an assistant professor of Women and Gender Studies at San Francisco State University.